Your brand identity is what sets you apart from the endless sea of ​​competitors, It shows your services and what your customers will get by working with you.
Let's talk more precisely, for example, as soon as you see the color red with the distinguished white font on a can, your head goes to Coca-Cola
Likewise, when you see three English letters in red, you expect that it is KFC!
And there are  other examples of  companies that can be recognized by simply seeing a specific color, line, or shape
Do you think this is purely coincidental?
The answer is NO, also it`s not a bit of luck or having  a miraculous power that makes anyone who sees them recognize them
it's all about creating a strong brand identity.
Is brand identity important to your business?
All strong brands have unique logos and colors that are instantly recognizable and match the brand's personality, and they should be completely visually consistent everywhere. So let me tell you more about how to create a great brand identity and its importance as well as its impact on your company or project. Brand identity has become the keyword of marketing, and in the long run, it will make your project or company gain or lose financially. As for the short-term brand identity builds a loyal bond with the audience which makes it easier for them to make their minds up around a solid decision that involves them. You can know more about how much brand identity is important by reading this part in our article witches named "the birth of branding"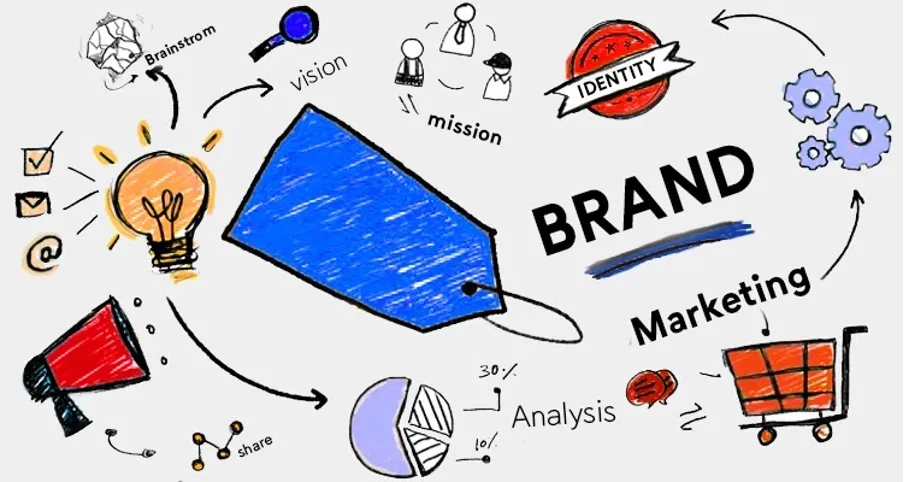 What is the main purpose of branding?
If you want to put your brand under the spotlight, you need to establish your brand identity and create designs that accurately portray your identity to your customers.
The main purpose of branding is to create a competitive advantage for your business, your brand identity is what makes you stand out from the crowd and communicates the value of your company.
for example:-
Microsoft doesn't need to convince by its capabilities to close the deal; Because its brand name has gone all the way.
Another one, once you know that this mobile phone belongs to Apple, you do not need any guarantees; the company's brand identity over the years is sufficient to guarantee the quality of the product.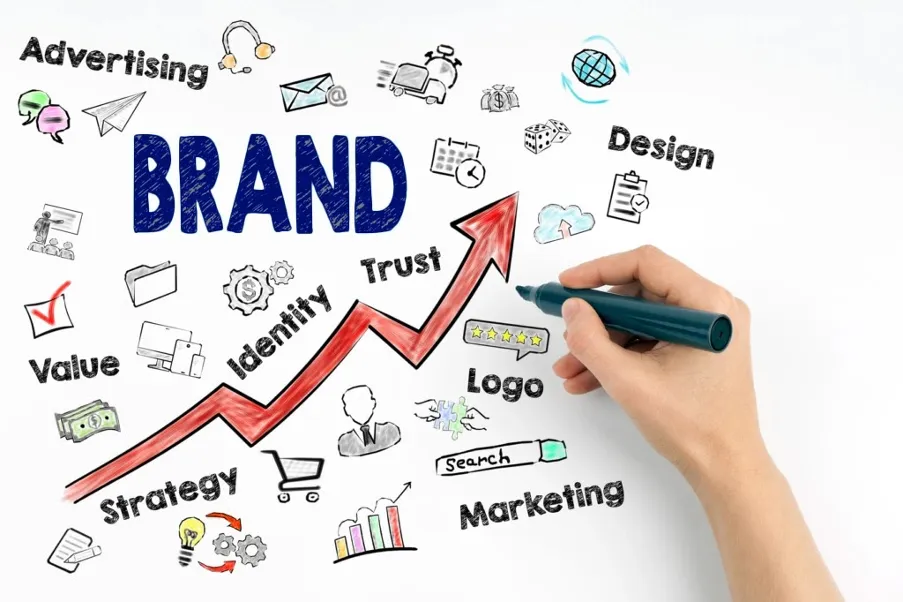 The narrow view people have of the stages of branding makes us neglect strategy, research, and other elements that make brands appear alive, give them the personality needed to create impressions, and reserve a seat at the big brands' table in the customer's mind
5 stages to create a strong brand identity. Do not miss to know:
Creating a compelling brand identity is a long process so you can establish brand positioning in your audience's mind.-
If you are creating a new business, you need a brand-building strategy laid out in a timeline based on a study.
brand identity guidelines:
• Search process to see what others are doing.
• Develop a strategy to do something different from what they have already done.
• Design of basic visual elements.
• Create a complete branding system.-
• Follow-up to see the extent of success.
All you need to know about brand identity development
Branding is much more than creating a great logo and displaying it across your marketing materials. It defines who you are, what you stand for, and what you offer your audience.
Most importantly, it has to do with how customers view you as a business.
Mixing the name with the slogan and the logo, along with other elements, formulates the "Brand Identity." Mixing them up will make you a strong brand identity
1- logo: Every brand needs a logo and it is difficult to find a successful brand without a logo because it is very important in building your brand.
2- color palette: Colors are another key ingredient in any brand identity, where each color has a certain effect
3- shape: not just the shapes present in your logo, but the shapes in your web page backgrounds, layout design, packaging, and even your business cards.
4- slogans: they're the flagship of brand messaging.. let's take examples, so it's more clear:
Nike  .. just do it
MacDonald's  .. I'm loving it
L'Oréal.. because you're worth it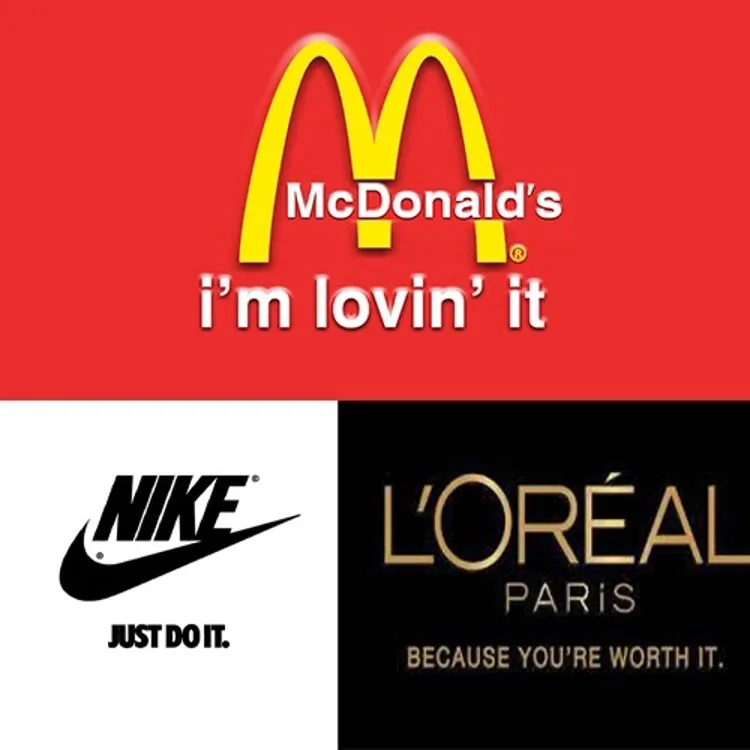 5- Elements mock-ups: it means how your logo, style, and wording will look on your cover letter, ID, business card, notebook, etc.
6- Fonts & lines: you have to know what shape of letters you will use in all written brand languages. Also, the line used in any design, whether it is sharp, curvy, or a mixture of both, all will be included within the brand identity,and don't forget about the company profile and the brand voice.
Essential steps to developing your brand...Do it Right or Go Home.
Brand identity components:
1- Vision: Vision is one of the first things you must articulate for your brand. What do you want in the eyes of your internal and external customers?
2- mission: it defines the organization's business, its objectives, and how it will reach these objectives
3-Strategy: Visual branding starts with any brand story; you must define your niche, values, messaging, and culture. Agreeing on a shared vision is critical in drawing up a brand strategy.
4- analysis: We explore what has shaped the brand so far, what has worked in the past, and what hasn't; this process allows us to generate original ideas backed by sound creative logic.
5- competitive analysis: it is the process of identifying competitors in your industry and researching their different marketing strategies. You can use this information as a point of comparison to determine your company's strengths and weaknesses relative to each competitor.
6- Evaluation and Creativity: Creativity in developing brands is what makes us stand out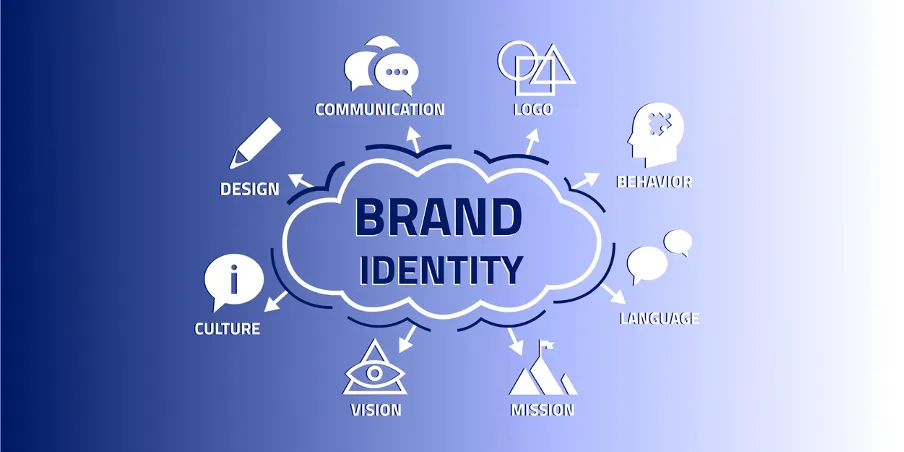 At BSMART, we create an identity that resonates with you and your customers. We have a tried and tested branding process to create a unique brand identity model for any business.
We develop new brands of new products and services every day -from startups to mega corporations, in all types of business sectors
Also, we believe that creativity is at the core of everything we do, and we brainstorm to create effective and unique brand images for products, services, and organizations.
Now the decision is yours, Do you want to make a successful brand identity or do re-branding? .. if your answer is yes, you should contact us.